The reasons for the appearance of lumbar pain, so familiar to all of us, can be many and varied. Sometimes, they may appear suddenly, after a sudden movement, bending or stretching forward, other times the pain may occur due to diseases such as disc herniation or sciatica or be a symptom of stenosis.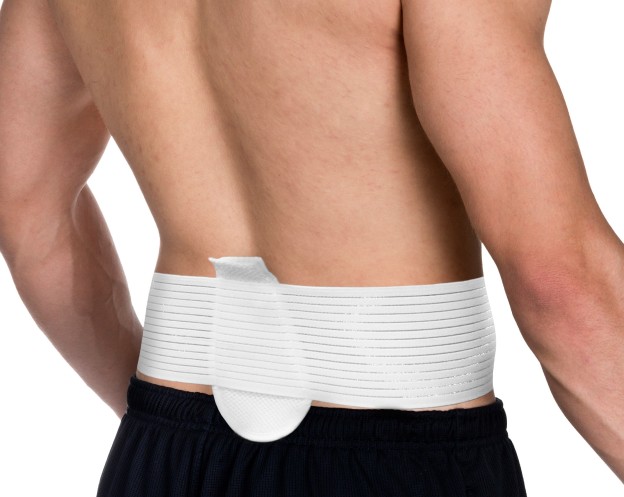 We may experience pain from sitting for a long time in front of a computer or behind the wheel of a car, if our work involves heavy physical exertion or if we over-exercise in the gym.
There are many reasons, but it is a fact that no one is guaranteed to not have low back pain (even children can experience it). However, with age, the problems in the lumbar region increase many times over, whether we like it or not. With advancing age, degenerative changes occur in our spine,.
In other words, with aging, the vertebrae of the spine wear out and lose their elasticity. This can lead to various diseases such as herniated discs, the appearance of symptoms of stenosis, and others.
Can we deal with low back pain if we use belts or inversion tables?
In recent years, in addition to traditional methods of relieving low back pain such as exercise and taking various medications, experts recommend the use of orthopedic belts or inversion tables.
Belts for low back pain or inversion tables
Most likely, anyone who experiences low back pain wonders how effective both belts and inversion tables are. To make it easier for those of you who are facing such a dilemma, we will briefly look at the benefits of both methods of pain relief.
Waist belt effects
Low back belts reduce tension in the lumbar region and relieve pain due to diseases such as disc herniation, symptoms of stenosis, sciatica, and more. The popularity of belts is due to the fact that they provide the necessary muscle support and reduce tension in the lower back and back, which in turn leads to pain relief.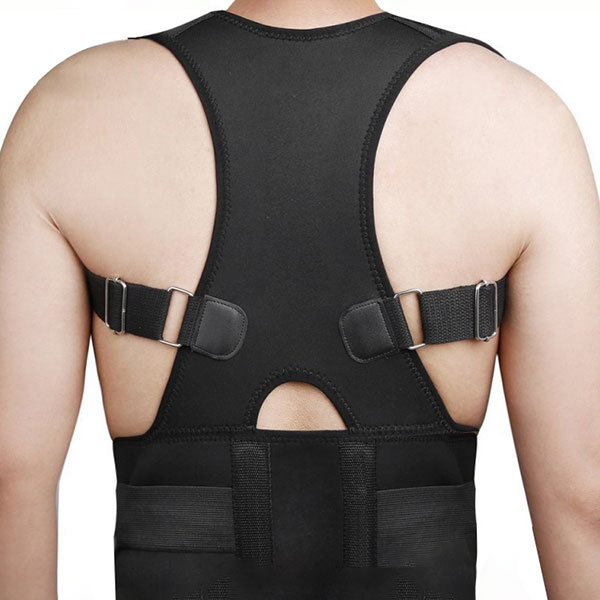 However, in order to have the desired effect, the waist belts must be chosen very carefully.
What do we mean?
There are different types of orthopedic belts on the market, which differ in the type of material from which they are made, in structure (soft or hard), in length, in width and last but not least – in purpose.
In other words, you can't go to the first specialty store you come across and buy and put on a "belt" of any kind, simply because it may not be suitable for your pain or illness.
Therefore, before you buy a belt, you should consult a specialist who will direct you to a belt that will really benefit you.
The most recommended and used models of orthopedic belts come in several types:
Soft – the soft lumbar girdle (belt) provides good back support and reduces low back pain. Soft belts are most often equipped with special plates that provide the necessary stability and support.

Rigid – The rigid belt is equipped with a bar that gives stability and helps to adjust the posture.

Lumbar corsets – lumbar corsets are most often used as a preventive measure. They are used mainly by athletes or people whose work involves intense physical exertion.
How effective are belts for herniated discs or other low back pain?
In order for the belts to have an effect, they must be used properly and without being abused.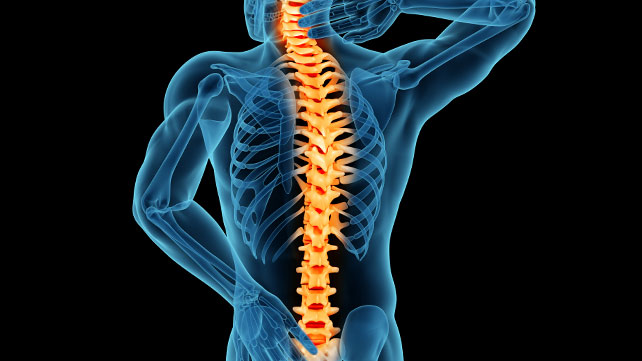 What does this mean?
Belts can relieve low back pain, but it is not recommended to wear them for a long time, as this can lead to weakening of the muscles in the lower back. In addition, the belt must be:
chosen correctly;

be as firm as possible;

be securely fastened;

be made of special textiles that do not cause allergies;

be reinforced with rails or plates;

of an appropriate width that covers not only the waist, but also at least 20 centimeters from the spine.
Effect of inversion tables
The inversion table is a relatively new device that is used to reduce the pain of a herniated disc, improve the condition of patients with symptoms of stenosis and other ailments.
Although this home fitness device is designed to treat diseases of the back and lower back, it can be used by everyone in the home to improve the general condition of the body, to improve muscle tone, and to aid exercise.
The device is easy to use, quick to set up, and even faster to disassemble. Plus, there are no restrictions on its use.
How do inversion tables help with low back pain and discopathy?
The uniqueness of this fitness device is that it uses gravity to relieve pain. When you lie on the inversion table and turn upside down, the weight of your own body plays the role of a pulling force that reduces back and lower back pain by decompressing your spine.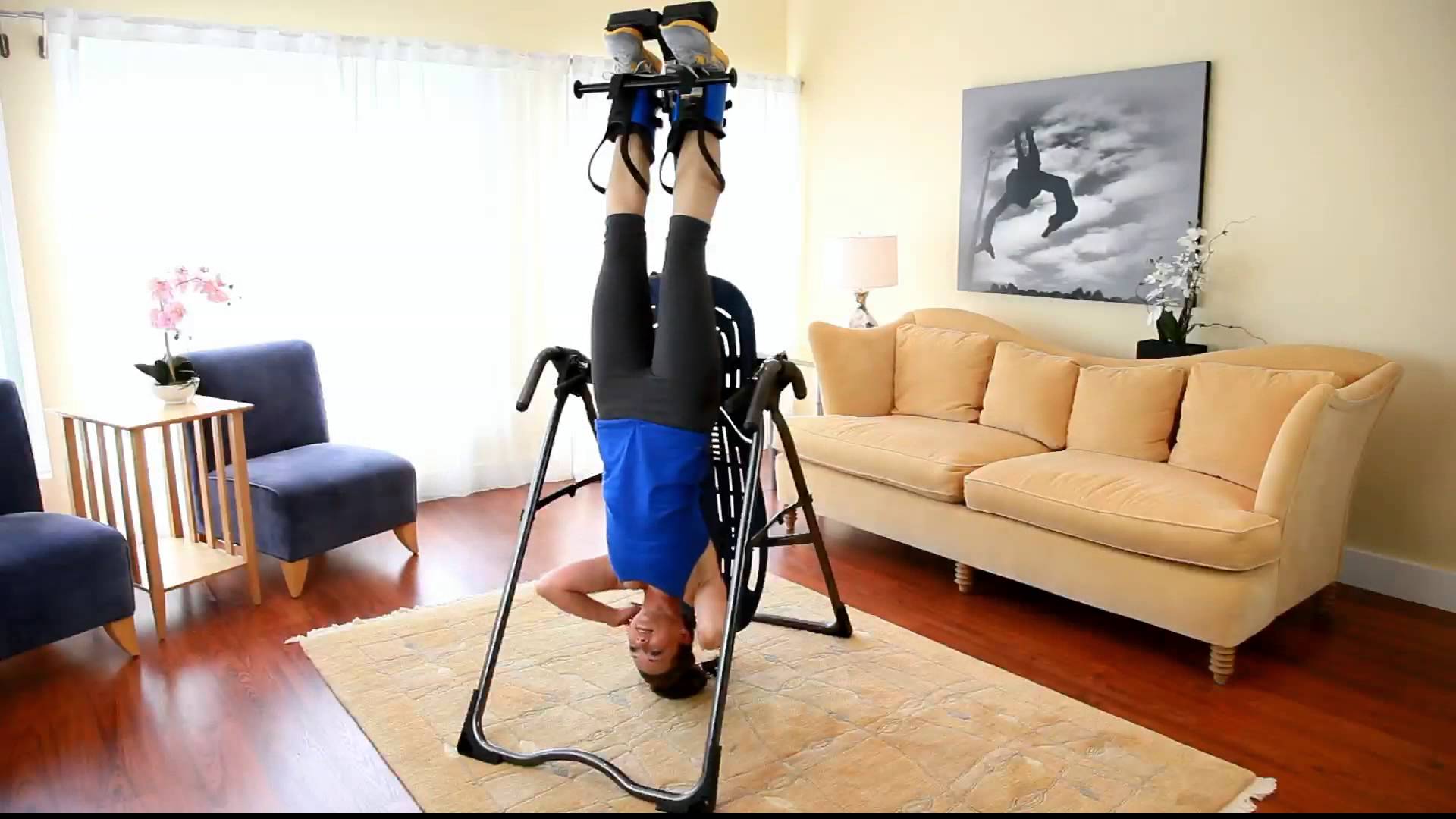 In just a few minutes on the inversion table upside down, you will feel great relief in the lumbar region. The pain from the disc herniation will be significantly reduced and you will feel much better.
In addition to being extremely effective for low back pain and discopathy, as well as for treating symptoms of stenosis, inversion table exercises improve blood circulation throughout the body, reduce stress and improve muscle flexibility.
Unlike orthopedic belts, which cannot be worn constantly, the inversion tables can be used as much as and when you want and there will always be an effect. Only 5 to 7 minutes a day are needed to feel pain relief.
This type of device has recently become very popular for use in offices, as office work is associated with sitting for long hours in front of a computer, and this is one of the prerequisites for the appearance of disc herniation, stenosis, and other diseases of the spine.
Inversion tables can be used for both passive and active exercise. This means that if you are in severe pain, you can just lie on the inversion table upside down and rest for a few minutes without making any other movements, and you will still feel great relief. If the pain is not very strong, you can combine lying down with a set of exercises to increase your tone and reduce your pain even more.
In the end, should you choose belts or inversion tables?
Both devices can bring relief to low back pain. In the first case (if you stop at the belts) you will have to be careful what belt you buy and combine wearing the belt with exercise, and in the second case you just have to buy and set up the inversion table in your home or office.
Both belts and inversion tables are designed to relieve low back pain, to treat discopathy, and to treat symptoms of stenosis. The difference is that you cannot wear belts constantly, while as the inversion tables have no contraindications and everyone in the family can use them.
Low back pain comes on suddenly and can be really awful. Sometimes it passes just as suddenly as it appeared, but even if it does not reappear, it is better not to delay, but to take immediate action. A timely visit to a specialist to prescribe the appropriate treatment; therapeutic gymnastics; the use of an orthopedic belt; or inversion table exercises can significantly improve your condition and not only reduce but also completely rid you of lumbar pain.