Do you know how to help yourself quickly, easily, and effectively in the treatment of back and lower back pain? Millions of people from all continents have already found the answer – through Amber inversion tables.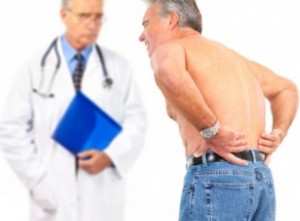 The Teeter rehabilitation inversion table is a home fitness device for exercises for back and lower back pain. It is especially useful in the treatment of disc herniation, as well as in the treatment of stenosis.
Exercises with the bench help to rejuvenate the joints and discs, relieve tension in the spine, strengthen the main muscles, and successfully reduce stress.
Consult your doctor to see if you can use Teeter inversion tables – if there is no health problem that prevents you from lying down on a slope or lying with your head facing down at all, then take advantage of the inversion tables .
Just a few minutes of exercise a day, three to five times a week are enough to bring natural relief from back pain, so you feel more flexible, with new energy.
Don't think that you will have to start active exercise while you are in severe pain.
In the beginning, the exercises can be "lazy" – you just lie down comfortably, lock the mechanisms and relax, then gravity begins to do the rest.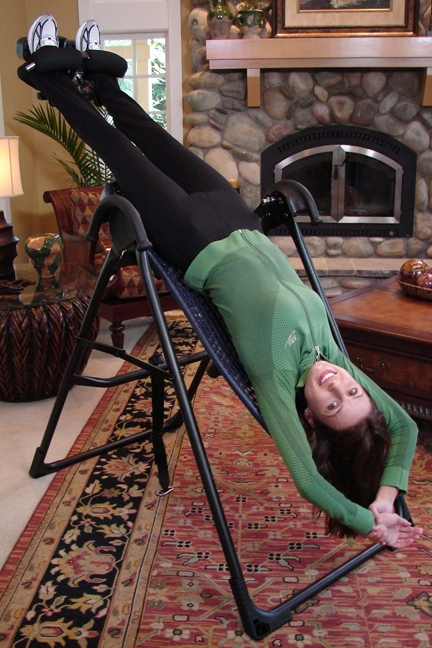 In addition, there are options for setting the slope at which you will lie – 20, 40, or 60 degrees, as well as completely turned upside down (90 degrees). As already mentioned, the goal is to release tension in the back and waist, and the positive effect of this begins even at a smallest angle of 20 degrees.
At 60 degrees, complete decompression of the spine has already been achieved. You can be completely confident in the settings and controls – if you set an angle, there is no way for you to tilt past that desired position.
Special handles allow you to increase the stretch. Use them to swing with minimal effort, or to turn and lower your body. The greatest freedom of movement is when turning upside down.
Teeter inversion tables can also be used for active exercises such as squats, sit-ups, and standing up.
The EP-950 model of the Teeter inversion table is designed for a wide range of users with different body statistics . It can be used by people with a height of 1.46 to 2 meters and a weight of up to 135 kilograms.
Assembly of the Teeter ER-950 inversion tables couldn't be easier. They are delivered pre-assembled to almost 90%. Completing the assembly of a Teeter inversion table takes about 20 minutes, with the necessary tools, installation instructions, and a disk with tips for use and exercises included. The warranty covers all components and lasts 5 years,.
The user manual and installation instructions are also available at lejanki.bg.
It's also easy to store the Teeter inversion table. It retracts in literally seconds, and in the folded position, it measures just 71 x 41 x 168 centimeters – dimensions at which it can easily fit into most spaces.
It is important to note that  Teeter is a pioneer in inversion equipment – it began making them in 1981 and is the only company that has not stopped production, so far.
Teeter inversion tables is also a market leader in the production of home inversion products, even used in clinical centers for rehabilitation, as well as in fitness chains.
Trust the best!
https://lejanki.bg/vaprosi-i-otgovori/