No one wants to have an injection for back pain, but sometimes there are situations where this approach is necessary. Medicinal solutions injected directly into the source of the problem not only eliminate the acute pain, but also help the patient to recover faster and switch to other treatments and preventative measures, such as physiotherapy, to completely cure back pain.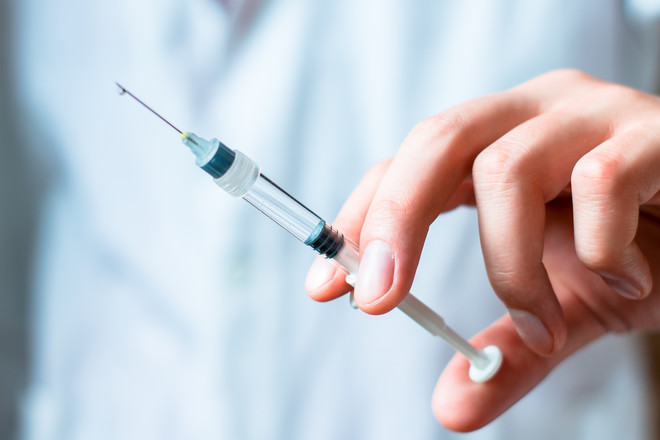 In medicine, several groups of drugs are used, which have different effects on the body and which accelerate the recovery process. In a moment we will talk about some of the most effective injections for pain relief, for what purposes they are used, and what are their contraindications. We will try to ask some questions and provide answers, which we hope will be useful to you if you have to decide whether to use injections or not.
Before we begin, however, we want to note that the use of injections should be done only after all other options have been exhausted and only after their explicit prescription by the attending physician.
Non-steroidal anti-inflammatory drugs
NSAIDs are anti-inflammatory drugs that have analgesic, anti-inflammatory, and antipyretic effects. Unlike steroidal anti-inflammatory drugs, NSAIDs have no narcotic effect, but help to quickly relieve back pain. Among the most popular NSAIDs for injection are:
Ketonal
This drug has anti-inflammatory, analgesic and antipyretic effect and is used in rheumatoid arthritis, gout, osteoarthritis, discopathy, and other diseases causing back pain. It is administered intramuscularly, and the dosage depends on the age and physique of the patient, as well as the nature of the disease.
Ketonal solution for injection is available in ampoules and can only be purchased with a prescription. It is recommended that the injections be given in a hospital.
The medicinal product, along with its positive effect, has many contraindications and is not recommended in patients with asthma, allergic reactions, renal failure, ulcers, heart failure, as well as in patients with bleeding. Ketonal should not be used in children or during pregnancy.
Diclofenac
This is an anti-inflammatory non-steroidal agent that reduces stiffness, pain, and inflammation. It is used intramuscularly to relieve severe back pain, Bechterew's disease, osteoarthritis, discopathy, severe gout, etc. It is administered intravenously when the patient suffers from severe postoperative pain.
Diclofenac injections can only be purchased with a prescription.
Contraindications:
Diclofenac is not recommended for patients who have the following health problems:
* ulcers and gastritis;

* chronic cholecystitis;

* chronic kidney disease.
The drug is not recommended for use in pregnancy and in young children.
Melbek / Meloxicam
Melbek is also from the NSAID group and as such has anti-inflammatory, antipyretic, and analgesic effects. It is prescribed for rapid relief of pain in ankylosing spondylitis, osteoarthritis, and pain caused by a herniated disc.
This drug has many contraindications and should not be used in patients suffering from asthma and digestive disorders, or from heart, liver or kidney disease.
Melbek should not be used during pregnancy, in children, or if anticoagulant therapy is prescribed.
The ampoules are administered intramuscularly only and can only be purchased with a prescription.
Steroid anti-inflammatory injections
Injections from this group allow you to quickly reduce pain, but their effect is not very long-lasting. In addition, they have many contraindications and side effects, so it is imperative to use them for the treatment of back pain with caution and only under medical supervision.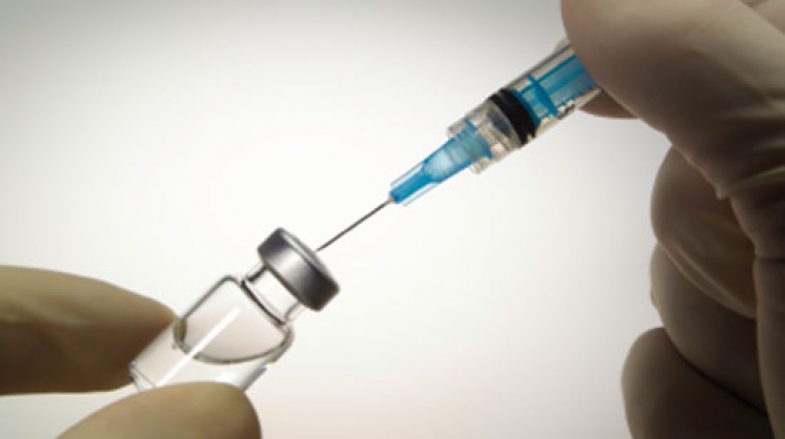 Their main advantage is the ability to be used directly at the site of pain. They can block pain by direct injection into the lumbar region, where sharp pain is observed.
Among the most effective anti-inflammatory injections of this type are:
Hydrocortisone / Corhydron
Cortisone is a hormone that is produced by the adrenal glands when the body is under stress and helps the body naturally suppress pain.
Synthetically produced cortisone is used to treat rheumatic diseases, discopathy, idiopathic arthritis, ankylosing spondylitis, and other back pain. With prolonged use, side effects such as weakened immune system, frequent mood swings and depression, increased hemoglobin, and digestive disorders, among others may occur.
Although the pain initially subsides quickly, the effects of the injections are temporary and bring only short-term relief. To have a longer lasting effect than cortisone injections, neurologists recommend that patients use them in combination with various therapeutic procedures or physiotherapies. The cortisone solution for injection can only be bought with a prescription.
Flosteron
Flosterone is a corticosteroid drug of the steroid type that has anti-inflammatory action. It is prescribed to treat rheumatic diseases and to relieve back pain.
The suspension can be injected not only intramuscularly but also intraarticularly, which increases the chances of rapid recovery. 1 ampoule is injected at the site where the pain is focused, and the course of treatment is up to 3 injections. The action of Flosteron is fast and the effect is long-lasting.
Contraindications:
It is strictly forbidden to inject Flosteron in patients suffering from diabetes or gastric ulcer.
Side Effects:
Weakened immunity, which leads to viral and bacterial lesions of the mucosa. Increased arousal, which may be accompanied by a sudden change in mood.
Flosterone can only be purchased with a prescription.
According to neurologists, epidural corticosteroids can bring relief to patients and save them from surgery. According to a recent study in the United States, between 30 and 50% of patients suffering from discopathy, stenosis, and radiculitis have received relief by applying a corticosteroid to the affected area.
Muscle relaxants
These medications are designed to relax muscle fibers as much as possible to relieve muscle spasms, and thus reduce pain.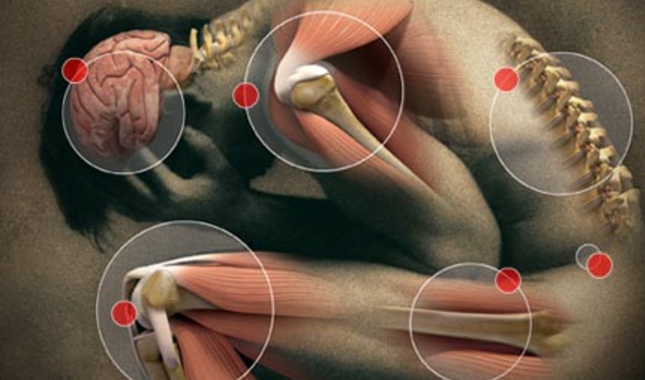 The drug is able to relax the skeletal muscles as well as block nerve endings and pain receptors, freeing the patient from agonizing conditions.
Midokalm is given intramuscularly or intravenously and is only available with a doctor's prescription.
Side Effects:
Acute allergic reaction accompanied by pain in the joints and skin, as well as the appearance of urticaria.
Contraindications:
The drug is not recommended for use in children and lactating women.
Orfenadrin (Norflex)
This muscle relaxant effectively fights muscle spasms and eliminates nerve inflammation. It is administered intramuscularly, and the treatment process lasts 2-3 days, after which it is recommended to continue the treatment with the help of tablets.
Contraindications:
* individual intolerance to the drug;
* pregnancy and lactation;
* nervous disorders;
* diseases of the circulatory system.
Side effects:
* nausea;
* dry mouth, etc.
Norflex is only available by prescription.
Chondroprotectors
Chondroprotectors are long-acting drugs that work to restore cartilage tissue, provoke active regeneration in the vertebrae and minimize inflammatory processes in the back. Chondroprotectors contain natural ingredients, such as those found in cartilage.
Usually, this type of medicine is prescribed as supplements and is available in the form of tablets and powders, or as an ointment, food supplements, or injections. According to orthopedists and physiotherapists, this type of medication supports cartilage, but cannot reduce back pain.
Alflutop
Alflutop is one of the most effective chondroprotectors, which not only stimulates cartilage fibers to regenerate, but also stimulates the blocking of pain and tissue inflammation.
Alflutop injections are used in patients suffering from discopathy, or who have severe joint pain caused by strenuous exercise, or are suffering from osteoarthritis, spondylosis, and others.
Because chondroprotectors contain natural ingredients, side effects and contraindications are fewer, but injections are still not recommended for use in young children and pregnant women, or when breastfeeding., .
Alflutop can only be purchased with a prescription.