Do you know the reason why Roger Teeter founded the world-famous Teeter Company today? Because for 5 years, he had great back problems, but he found a way to get rid of them.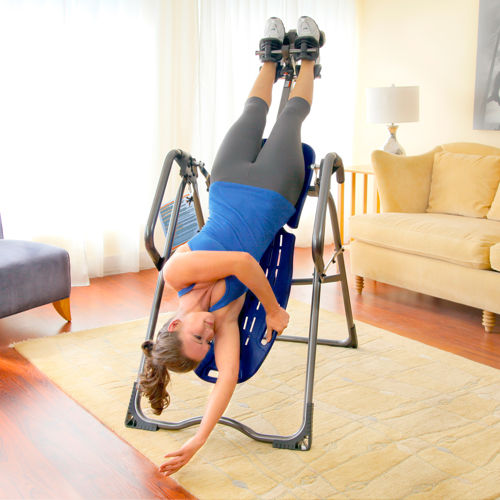 On his worst mornings, he had to crawl to the bathroom to cover his back with hot water so he could work during the day. This happened after an accident, which also had professional consequences for his water skiing profession. Eventually, however, he discovered that turning the body upside down could relieve back pain and he set out on a path of recovery.
Realizing how much inversion therapy helps, he decided to set up a company to produce inversion products.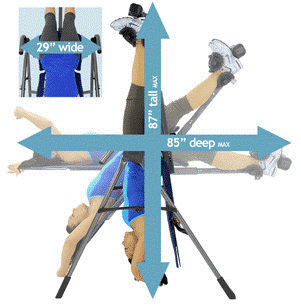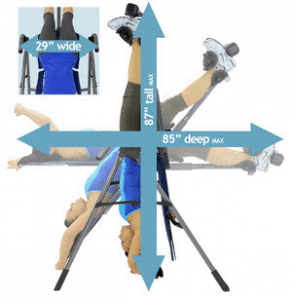 So in 1981, Roger Teeter and his wife Jennifer started the company, and this was the beginning of Teeter Hang Ups – the extremely popular Teeter  inversionTeeter inversion tables. For decades, they have been the market leader in inversion equipment for the home, with clinical and commercial fitness purposes. And the company's success is no accident – Roger Teeter is a graduate engineer with over 50 years of experience in the development of sports and fitness equipment. He has led more than 200 projects to develop new products for other companies, including many medical and dental products.
Teeter  inversionTeeter inversion tables are useful in treating back and lower back pain. They have helped and are helping millions to find natural relief. And training does not take much time – you only need 7-minute exercises a day with the inversion table to treat low back pain. Teeter inversion tables are useful for the successful treatment of stenosis and can be used in the treatment of discopathy. With the inversion table, you will build strong core muscles by doing exercises with your body in the inverted position. Of course, before you start training with the inversion table, it is highly recommended to consult at least with your doctor to verify that you do not have any disease that is contraindicated for hanging upside down.
By the way, the benefits of these exercises for back pain start at the small angle of 20 degrees, and you can set angles of 20, 40 or 60 degrees. Plus, the adjustment strap allows you to easily set the angle of rotation so would not go beyond the desired position. However, it is interesting to note that over 50% of people who use Teeter roll over completely (the so-called 90-degree "lock") on a daily basis, as they like to enjoy extra freedom in sports and stretching. And it's easy – just follow three steps: Adjust the height; Secure; Lean down and start. The Teeter is so precisely balanced that it gives you complete control over your rotation for maximum comfort. Adjust the device to one of the preset rotation angles and relax, gravity will do its part.
For a more intense workout, the inversion table can "lock" you in a position of complete body rotation, so you will have the opportunity to do abdominal presses, you will be able to raise up to a sitting position and do squats. The disc for installation and use comes with the  inversionthe inversion table, model EP-950 Ltd. It contains tips for exercises and stretching. Also, there is an additional disc, which contains basic back healing practices by Dr. Sean, with a 20-minute lesson using the device. And another convenience – the inversion table, model EP-950 Ltd, comes to you pre-assembled to almost 85% complete and has a full 5-year warranty. It is designed for users with a height of 146 to 200 cm and a weight of no more than 135 kg. Its dimensions in the folded position are 50 x 74 x 168 cm. In its unfolded position (at 2 m) it is 221 x 74 x 216 cm. Installation instructions and User's Guide can be found and downloaded from the website www.lejanki.bg.
So do not hesitate – choose the inversion tables by Teeter