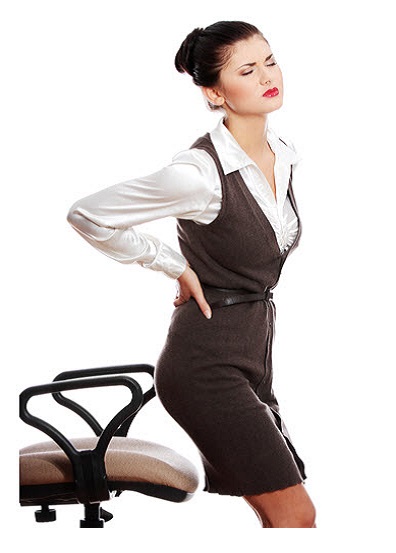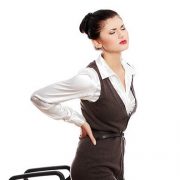 Speaking of pain and stiffness in different parts of the back – did you know that over 20% of people under 40 develop structural changes affecting the skeleton? And for persons over 40, the percentage becomes 60! Here we must consider a number of things that are quite common today that burden the spine.
Such as being overweight. Or the monotonous hours in a row spent in the same posture at work – say, standing or sitting at a desk, forced to lean forward. Or – for drivers – long journeys without the possibility of changing your body position, which creates tension in the back and waist. Of course, due to the mass immobilization, we can just "cut" when lifting weights or if we overexert the muscles of the spine when working on the weekend in the countryside or at the cottage – then, the problem is incidental, temporary and disappears in a day or two. But precisely because the causes of low back or back pain can be very different, we must seek medical advice and help. It may turn out that we have an initial stage of some insidious disease – discopathy, disc herniation, or stenosis. If not treated in time, they can lead to surgery and even invalidity.
There are  different methods we can choose in the treatment of pain in the back and waist – such as medication, Ayurveda medicine, and yoga for example, but this should be decided by the doctor. But, there is also a very universal and effective therapy that you can help yourself with at home – inversion.
It does not require much time – 5-7 minutes a day, but it is useful for example in the treatment of discopathy, as well as a number of other spinal problems. This therapy has helped and is helping millions of people around the world to find a natural way to relieve pain.
Exercises with the Teeter inversion table relax the muscles, rejuvenate the discs and joints, and release tension in the back and waist.
With them, you will strengthen the main muscles and you will increase your flexibility.
Thus, the Teeter  inversion table is a very suitable home device that helps you stretch and exercise regularly! When training, just climb on the table, relax every muscle in your body, let it rest completely, and let gravity take care of the rest.
Another type of dynamic training with the Teeter  inversionTeeter inversion table is the so-called full inversion of the body, with which you will perform other exercises such as abdominal presses or standing up, combined with squats.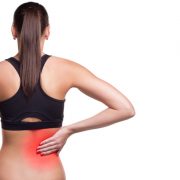 Of course, when starting a new fitness endeavor or sport, it is good to consult a specialist in the field, and when using the inversion table, it is good to get information on whether it is suitable for your problem.
It is far from necessary to hang upside down. Over 50% of all customers using Teeter roll over completely because they like to enjoy extra freedom in stretching and playing sports. Others use smaller angles.
To decompress the spine, it is good to do the workout at 60 degrees. However, the benefits start at an angle below 20 degrees. And the adjustment strap allows you to easily set the angle of rotation so the table does not go beyond the desired position.
The Teeter inversion table is useful for exercises for back and waist pain, as well as for the treatment of stenosis or disc herniation.
It is easy to assemble – in fact it comes already set up to about 85% complete.
Inside the set, you get assembly tools as well as a disk with instructions on how to install your new inversion table model EP-950 Ltd. There are tips for stretching and exercises. There is also an additional disc, which contains some basic practices for a healthy spine by Dr. Sean, who also gives a 20-minute lesson on the device. Installation instructions, as well as the User's Guide, can be downloaded from the website lejanki.bg. After use, simply fold the inversion table. It is easy to fold – its dimensions are: 50 x 74 x 168 cm (in the folded position). It occupies the most space in its unfolded position – 221 x 74 x 216 cm.
In short – Teeter inversion table: easy, fast and effective against back or waist pain, for healthy core muscles and a full life!